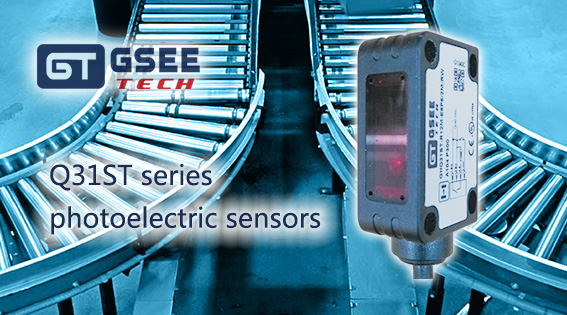 Q31ST series photoelectric sensor is in the miniature housing, and offers the following advantages: sturdy plastic shell with IP67 protection, is easy to install with four mounting holes, excellent optical performance,anti-interference, could be adjusted without using potentiometer, complete photoelectric functions, connection modes of M8/M12 connectors, optional output modes (PNP or NPN), light/dark programmable operating mode.
Q31ST series sensor could provide light sources such as infrared rays and visible red lights, and different detection modes could meet the requirements of detection distance.
Through beam operating distance: 0…12m
Retrorefle xoperating distance: 0…8m
Polarised retroreflex operating distance: 0…3m and 0…6m
Diffuse proximity operating distance: 0…300mm and 0…500mm
Fixed focus operating distance: 70mm
Background suppression: 30…100mm (adjustable)
Operating temperature: -20℃…55℃
Q31ST series sensor is a kind of miniature, multi-function and high-performance sensor, which is applicable to processing & packaging machinery, logistic transport line, automation warehouse and etc.